Lonsdor K518ISE Key Programmer + Smart Key Emulator 5 in 1 Set Full Package
Lonsdor K518ISE K518 Key Programmer
Note: you will get 1 year of full options subscription with your new device.
Top 10 Reasons To Get Lonsdor K518ISE:
1. English Language, No Tokens Limit, ONE YEAR Free Update! 100% guaranteed! Quality.
2. Supports Asian, European and American Cars.
3. Lonsdor K518 Built-in professional and powerful Android Based operating system.
4. Convenient Software Upgrade and Update over WIFI Networks.
5. No memory card or computer connection required to operate.
6. OBD-II test cable included with the diagnostic connector function of the adapter.
7. Enhanced Diagnostic speed, Improved work efficiency.
8. 7-inch high brightness and definition color IPS capacitive screen.
9. 3800mAh polymer lithium battery.
10. Supports external memory expansion, 32GB Recommended.
Lonsdor K518ISE Main Functions & Features:
Immobilization
Odometer adjustment
Built-in Volkswagen 4th 5th adapter
Built-in Chip & remote detection module.
Free BMW FEM key programming
Program Toyota/Lexus smart key all key lost via OBD
Lonsdor K518ISE Test OK Report:
2009 Ford Focus
2011 Ford F150
2011 Jeep Liberty via compass
2015 Dodge Caravan
2014 Dodge Journey
2004 VW Jetta
2005 Honda Civic
2015 Ford Focus
2017 Honda Civic push start
2017 Mazda 3 prox no code needed
2017 Ford C-max via focus
2012 Ford Focus by pass
13 Honda Accord remote head key
2013 Mazda 6 prox under new M6
10 Nissan Altima Puss to start
2014 Nissan Rogue new 20 digit
2004 Cadillac CTS
2016 Honda Odyssey – prox
2007 Peugeot 307
2008 Subaru Outback AKL
2009 Toyota Camry
06 BMW 5-series cas2
2008 Chrysler 300
2007 REN megane2
2016 Dodge Caravan
06 F150
2012 Mazda 3 Prox
2009 Chrysler 300
2012 Ford F-250-
2014 Ford Fiesta No 10 min wait!
2014 Chrysler Town & Country
2013 Honda Civic
2010 Jeep Patriot
2013 Ford F150
10 Ford Mustang under Kuga by pass
2010 Chevy silvera do
2008 Lexus IS250 (Under IS300)
2013 Mazda 3
2008 Jeep Grand Cherokee
2006 Subaru Forester remote
2012 Nissan Sentra
2010 GMC Acadia key and remote
2010 Mountaineer
2015 Kia Optima remote
14 Chevy camaro rea pin number type5
2007 Ford Taurus under explorer 2007
2016 Ford F150 Prox
2017 nv200
2003 Mitsubishi eclipse
2006 Chrysler 300
2016 Honda Civic turn key
2013 Nissan Rogue
2016 Ford Taurus prox
2013 Dodge Caravan
208 Toyota Camry
2016 Hyundai Elantra
2010 Mercury Mountaineer
2012 Nissan Versa
2008 Honda CR-V
2016 Nissan Rogue
2010 Chevy Malibu
Test in vw amarok, program key done, kms done !
mini cas3 done, all key lost bmw 540 cas2 japon model done. volvo xc60 done
reset G immobox done, immobox vw read pincode ok but no program key ​​​​​​
2005 REN Scenic 3 button card key. Key was coded within 1 minute without the need to enter a pin code.
2007 Suburu Impreza. ID62 chip coded using System 1
2007 Nissan Qashqai. took me 5 minutes to code remote key. Would have taken less if I didn't have to go through the different systems before device communicated properly. The pin was automatically generated and entered buy device. see photo
All European Cars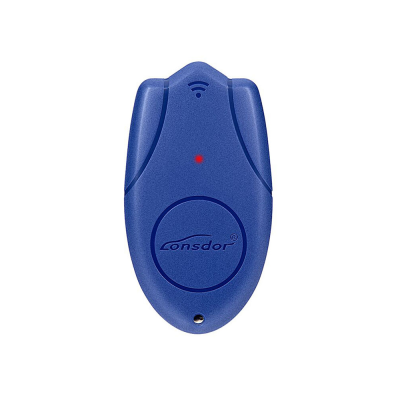 Lonsdor LKE Smart Key Emulator
SKE_LKE_Supported_Toyota_Lexus_Model_List
Advantages of LKE:
1. Features of Toyota/Lexus smart key all lost(5 emulators-in-1)
Dismantle-free
No need networking
Localized computing
2. Generate chip
LKE can be used to work as an emergency key to program when no dedicated chip.
3. Copy chip
By collecting data to decode and copy chip, LKE currently supports some 46 and 4D chip copy.
4. Simulate and convert chip
Use [Generate chip] to make various chips, part of 4D/46 and SKE Toyota currently supported.
5. Decode chip
Decode 46 and 4D chips to obtain SK.
6. Identify ignition coil and key chip type(all key lost)
7. As K518 helper:
Achieve programming key without PIN for Hyundai and Kia.
Achieve programming key without PIN for BYD.
Achieve programming key without PIN for Porsche Cayman(2005-2010) and boxster.
Collection Antenna:
Place one end of antenna into K518 card slot to operate.
Signal light:
State ? start to work. (the light will go on)
State ? collecting…( the light will flash)
State ? finished. ( the light will go out after 3 secs)
Battery: standard CR2032
Functions of LKE Key Emulator:
1. Simulate key chip
Boot K518 device, place LKE into K518 card slot, go to "Special function" in the menu interface and choose "Analog chip->Generate analog chip" to generate 46 and 4D chip, then you can generate various car key chip according to demand, for example, 46 chip can be used to generate key chip for vehicle models like Great wall motor, Zotye auto, Geely and etc; 4D chip can be used to generate key chip for Toyota, Lexus, Subaru and etc.
2. Collect data
This function is currently used to collect data to decode chip, and can copy original car chip data after chip is decoded. Boot K518 device, place LKE into the card slot, go to "Special function" in the menu interface and choose "Decode chip", you can decode different types of chip.
3. Detect ignition coil fault and chip type
Boot K518 device, place LKE into the card slot, go to "Special function" in the menu interface and choose "Ignition coil->Detect ignition coil " to detect whether the coil is normal and identify chip type.
4. Upgrade functions
Boot K518 device, place LKE into the card slot, in the interface of "Special function", click function icon, the system will notify whether to update, click OK to upgrade online directly.
Instructions For Use
Boot K518 device, click "Special function" icon and choose corresponding functions (such as Identify© chip, Analog chip, Decode chip, Ignition coil) and operate as per system prompts. When it starts to work, signal light will go on; when at work, the light will flash; when finish work, the light will go out after 3 secs.
contact us for more info…