New IPROG PRO V87 (2022) Full Plus 777 with 6 adapters 3in1 IMMO/Mileage/Airbag Reset EEPROM OBD2 Auto Key Programmer Tool
New IPROG+Plus V87 has more scripts than IPROG:
1, You can change the IPROG SN inside the software
2, Support PCF79xx read and write
3, IPROG Plus has more scripts than Iprog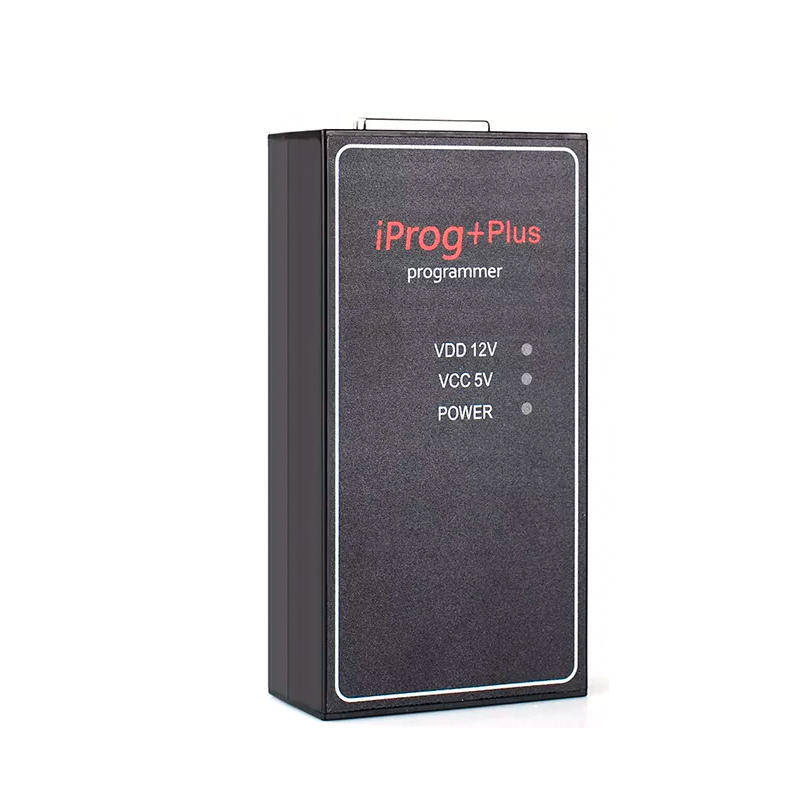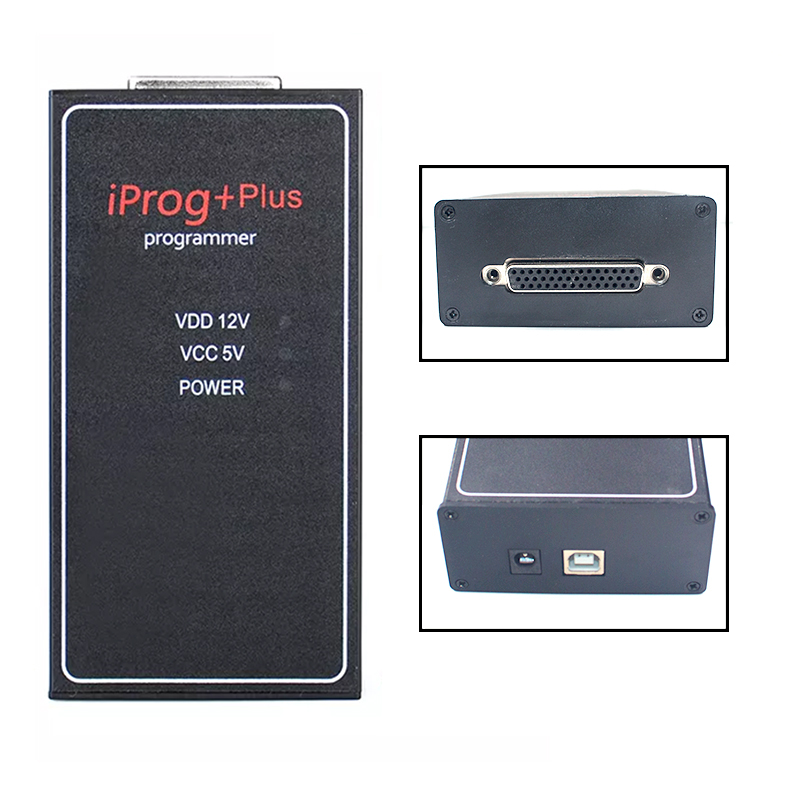 Differences and features of the upgraded SN777с version from other serial numbers:
-the microprocessor is protected against destruction, that is, you can run different versions of the software, use the Internet
-Add largest list of scripts and calculators
-Scripts Updated
-IPROG Plus Serial number can be changed to any one
Please Note!!!
1:please NOT allow to external 12V power supply.
It is easy to burn out when connected to an external power supply 12V(There is no 12V power supply in the package,so customer dont use 12V
2:Language:Full Russian +half English(some software show russian)
3:Computer System:Win XP and Win 7 32bit/64bits .No SupportsWin 8/10.
Description:
Airbag,carradio,dpf off, ECU,IMMO KEY, MIL TO KM, PINABS,PINCODE SMATRA3,PINCODE SENSOR SPEED LIMIT,ODO Adjust,EEPROM,MCU-Atmel,Fujutsu,Microchip,Motorola, Motorola912EN, NECV850,BLR,CAN,CRC_Cript,ibutton, sd_unlocker,test.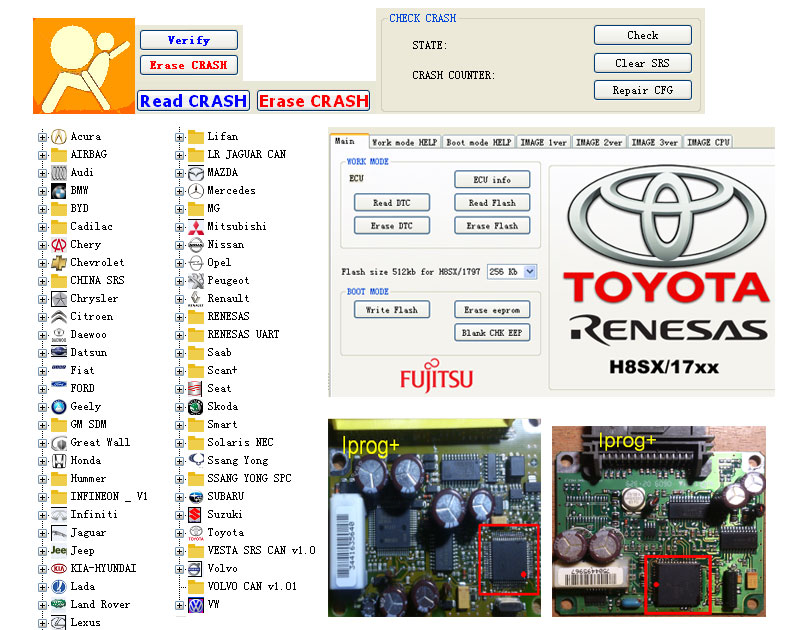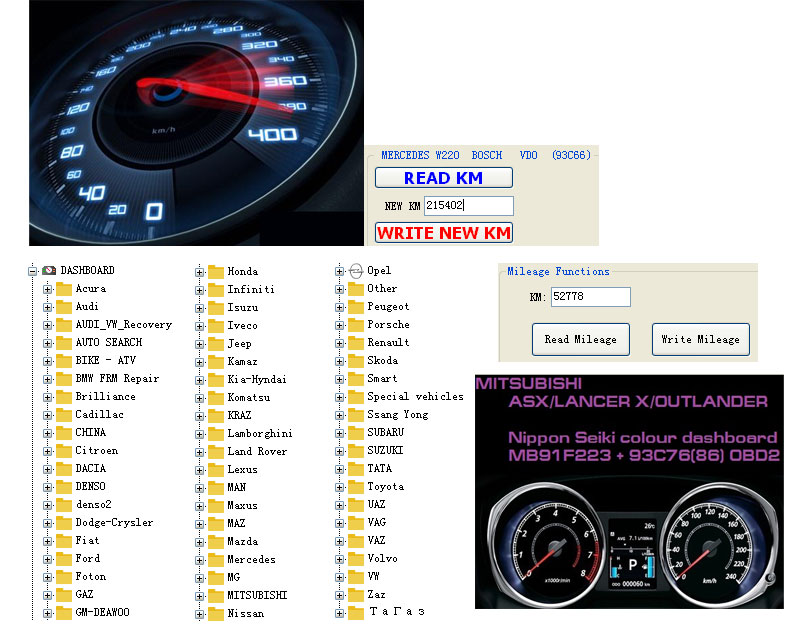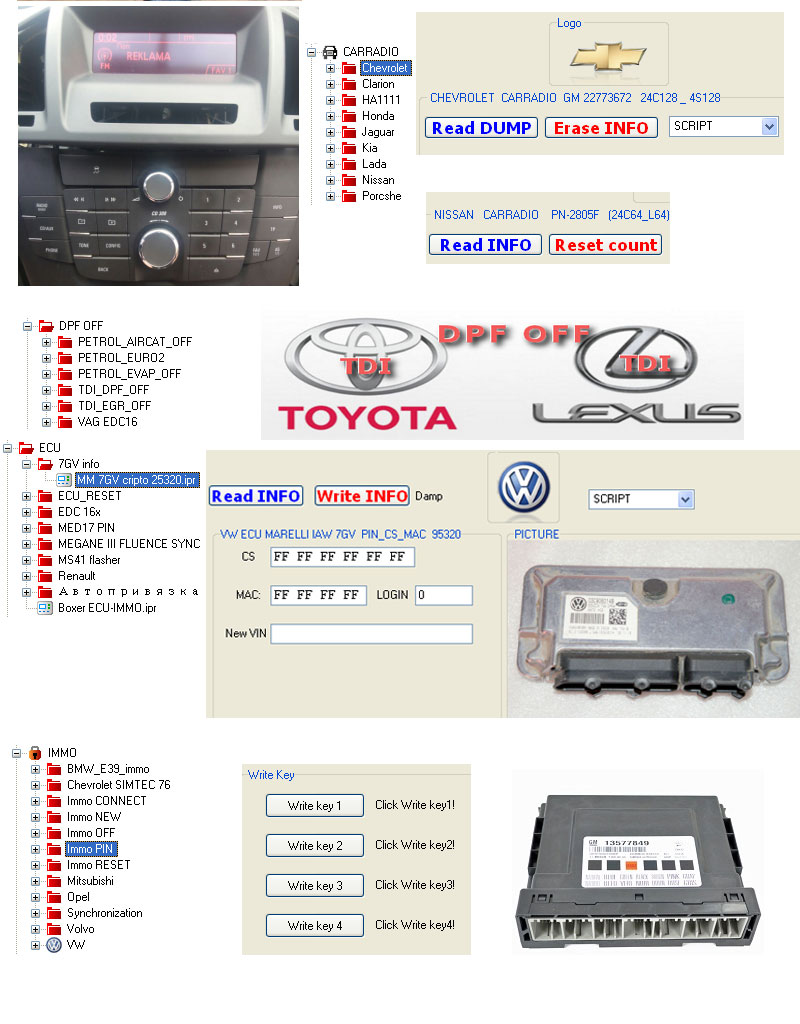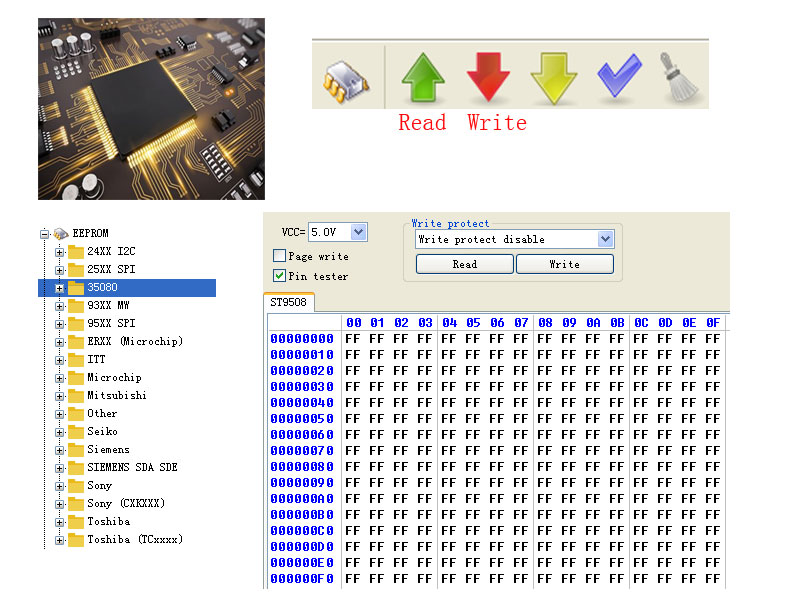 Function List:
Working with odometers on OBDII connector only for honda
Working with odometers on the table through adapters
Work with multimedia unlocking the tape recorder
Work with keys (IMMO, Transponders), copying, preparation, unlocking
Work with IMMO-Key Auto dumps
Working with the airbag computer, deleting crash data
Transfer readings from miles to km
Read and write processors and its used in cars
Removing the particulate filter in the dump
Working with keys to the intercom
Realign Pin cod from dump (some brands)
Control board number, + scripts full Base number. Ability to update!
All adapters are tested for performance!
Iprog+ Programmer Software Display:
1. Airbag:
Read and erase crash to some cars
2. Dashboard:
3. Car Radio & ECU:
ECU:
4. Eeprom:
5. Immo:
Program and copy chips for cars and truck
Cover Toyota smart keys: reset key prepare
6. Mcu:
Cover chips Atmel, Fujitsu and microchips Motorola, NEC v850
7. Special functions:
Read and erase crash to some cars
Package includes:
1pc x RFID 125+134 adapter
1pc xCD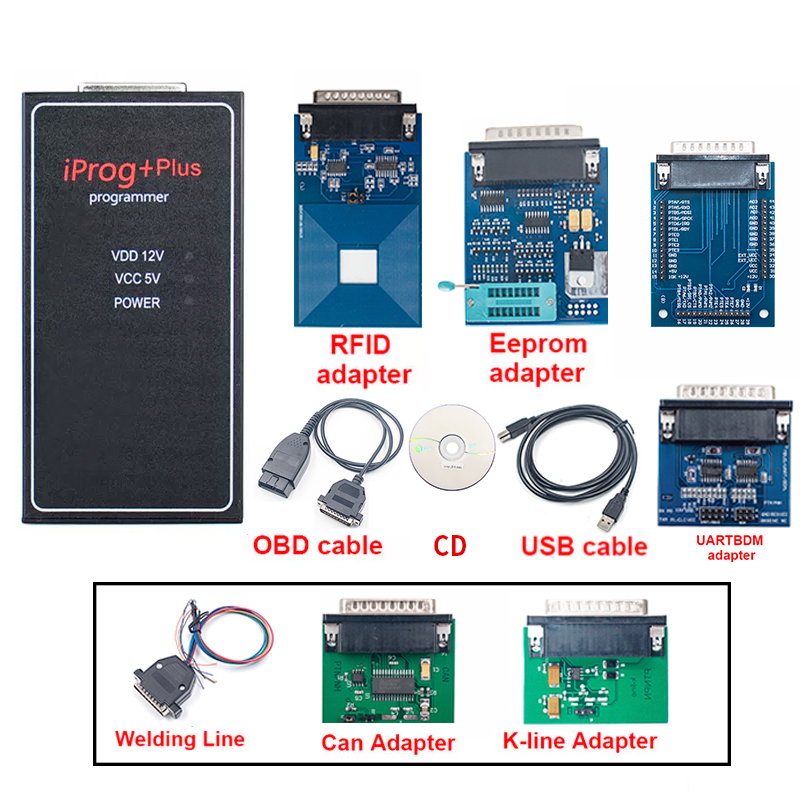 contact us for more info..