Note: THINKCAR Pro use in DIAGZONE APP.
Vehicle Diagnostic Report
One-click Auto VIN Scan&Print Report
Supported models:compatible with all models supporting OBD II protocol after 1996
Supporting agreement:
ISO 14230-4(KWP2000)/IOS 15765-4(CAN)/ISO 9141-2(IOS)/ISO14229(UDS)/SAEJ 1850(VPW&PWM)
 Free 1Year DIAGZONE update 
This OBD2 scanner is specially designed to provide you with quick access to the vehicle systems for various scheduled service and maintenance performances. There is some commonly-used special reset services are listed for your reference:
1. Oil Lamp Reset
Service : allows you to perform reset for a new calculation of engine Oil Life system once changed the oil.
2. SAS Reset service: helps clear the fault
steering angle sensor memories and plays an important role in the steering angle sensor calibration.
3. IMMO Reset: the unique car key programming and
read pin code function, it is mainly used to disable the lost vehicle keys and program a new replacement key fob.
4. Injector Coding Reset: Leaking injectors and some dead injectors
can be missed even when an injector is disabled. Other problems with the ignition system and mechanical components also may not show an rpm loss when an injector is turned off
The throttle body is a tube containing a pivoting flat valve (butterfly) that is used to control the amount ofair entering an engine. In an electronically                                    5. Elec. Throttle Rlrn Service: Throttle Adaptation
Throttle Adaptation The throttle body is a tube containing a pivoting flat valve (butterfly) that is used to control the amount ofair entering an engine. In an electronically fuel injected car, a throttle position sensor and air flow sensorcommunicate with the computer, which supplies the corresponding amount of fuel needed at the injectors. It must need re-learning throttle sensor position after clearing or repair
Full System Diagnoses:
With superior all systems diagnoses,
this multipurpose OBD2 scanner can be used to read all available systems' ECU information to facilitate the vehicle diagnosis.
The complete systems vary from different cars and they usually include engine, transmission, ABS, SRS, SAS, TPMS, EPB and chassis / body / electrical equipment system etc.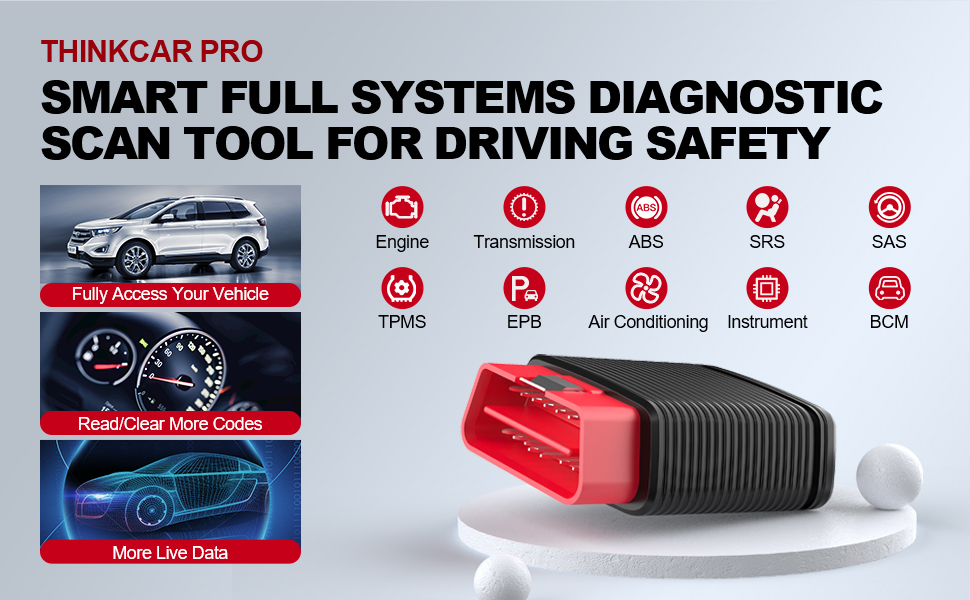 All Car Full OBD2 Functions 1year DZ Free
Mode 1:Read live data stream
Mode 2:Read freeze frame data
Mode 3:Read DTCs(diagnostic trouble codes)
Mode 4:Clear dtcs
Mode 5:Oxygen sensor monitoring
Mode 6:System monitoring
Mode 7:Read pending DTCs
Mode 8:Control operation of on-board system
Mode 9:Read vehicle information
Mode 10:Request emissions-related diagnostic trouble codes with permanent status after a clear/reset emission-related diagnostic information.
Support Cover Up to Over 126 Major Vehicle Manufacturers From America, Europe and Asia:
THINKCAR Pro can be detect almost all vehicles in America, Europe, and Asia Pacific regions with OBD port. Please click here to check the Vehicle Coverage.
Examples are as follows:
【European and American area】
Ford Europe, Mercedes-Benz commercial vehicles, MINI, West, Audi, GMSA, Fiat, Opel, GAZ, Peugeot, Volkswagen, Porsche, Citroen, Skoda, Rover, Land Rover, Volvo, VAZ, Renault, Elves, Mercedes-Benz, Jaguar, Dacia, Lancia, BMW, Romeo, Saab, Ford, Chrysler, GM.
【Asia-pacific region】
Thailand Isuzu, Acura, Daewoo, Jianghuai cars (GM), Ssangyong, Infiniti, Proton, Honda, Mazda, Perodua, Jiangling Automobile, Mahindra (MAHINDRA), Isuzu, Suzuki, Byd auto, Chery cars, Toyota, Nissan, Kia, The Car, The Great Wall in cars, Daihatsu, Changan automobile, Geely automobile, Xiamen Jinlong, Zhongxing automobile, Hafei automobile, New Kay, Gonow automobile, Changhe automobile, Hyundai, Liuzhou Wuling, Subaru, Xiali, Australia ford, Mitsubishi, TATA, Zhongtai automobile, Horton, MARUTI, Lexus.
Support 9 LanguagesEnglish,French,German,Spanish,Italian,Portuguese,Japanese, Russian,Polish
Special functions
Intelligent diagnosis
Diagnose report
Print function (share first and then open with browser)
Automatically read VIN
Identify the car model
Automatic diagnosis
DTCs Lookup
Diagnosis function record playback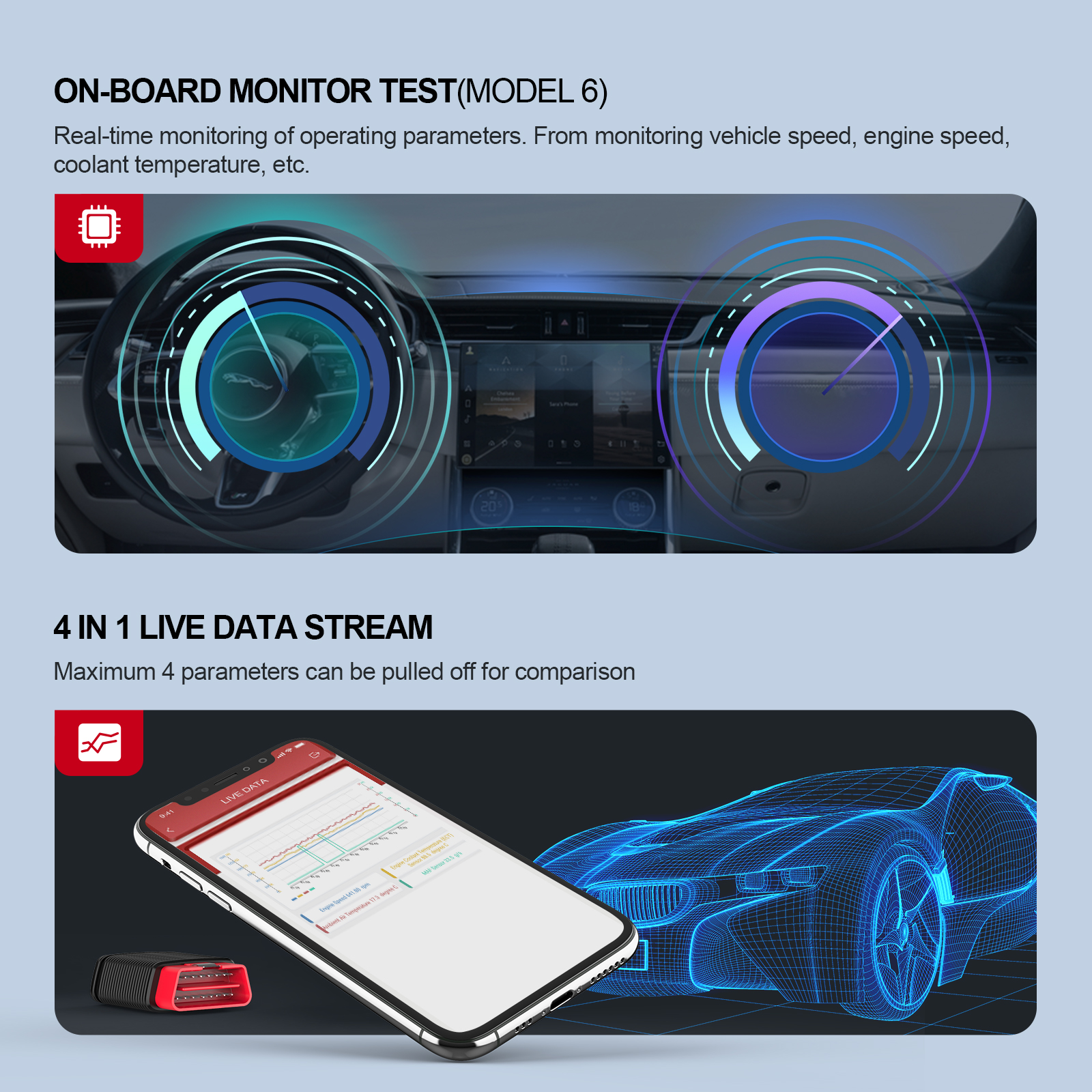 Vehicle Diagnostic Report
One-click Auto VIN Scan&Print Report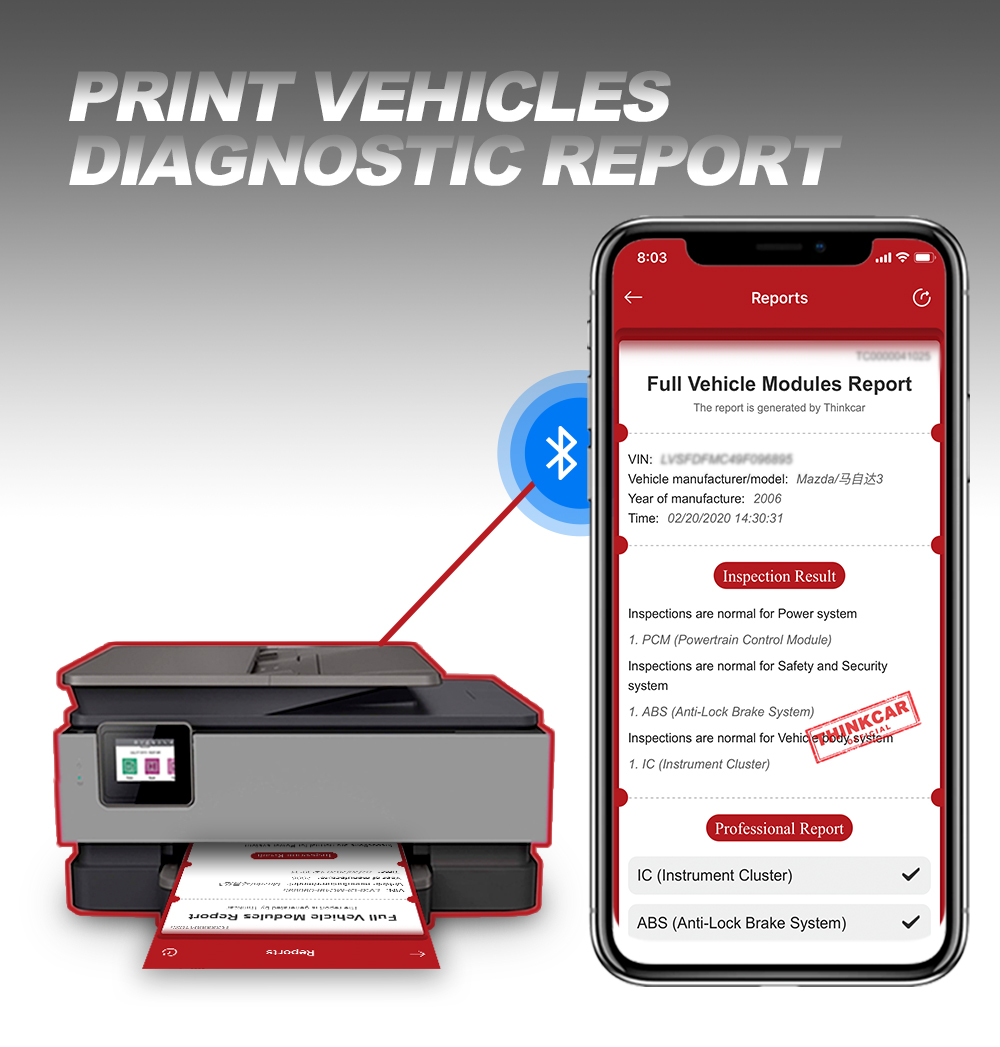 Compatible with Android 5.0 or above(but not support Android 12)/ ios 9.0 or above to use this device.
Package List:
1 * Thinkcar Pro OBD2 Scanner
1 * Instruction manual (multilingual)
contact us for more info…