QUICK DETAILS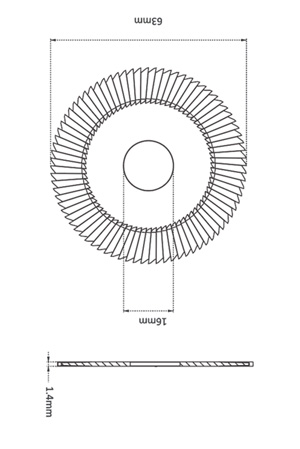 1 FOR MACHINE

238BS

ECCO Combi,ECCO BIT,ECCO DETROIT,ECCO RG,201
2 SAME SIZE FLAT SLOTTER P-1002 FP8W
3 MATERIAL

Whole piece of carbide, the hardness reaches HRA 92.5 or above, quite high hardness. The cutting edge is sharp and no longer need to change the cutter when cutting the iron key, greatly save your precious time.

4 PRODUCTION PROCESS\

After seven grinding processes, CNC precision grinding process, the cutting edge is extremely grinding process, the cutting edge is extremely sharp. In particular, the side edge is sharp, and the depth of the side edge ensures the sharpness of the processing on the side of the Mortice key.
SUIT FOR PROCESSING KEYS
All inner milling slots and outer milling slot keys, suitable for processing nickel silver keys, which can efficiently process original and high-hardness key blanks, such asSAFE Keys,Door Lock Keys ets….