Newest Version V54 FGTech Galletto 4 Master ECU Programmer Tool BDM-TriCore-OBD Support
Latest Version V54 FGTech Galletto 4 Master BDM-OBD Function
Top 6 Reasons To Get FGTech Galletto 4
Latest Version: 2014 V54
Supported Operating System: windows XP. more friendly than Fgtech v53 , much easier to operate
Unlock Version: Can Use Directly. No Need To Activate
FGTECH V54 PCB board
Supported Languages: English, Italian, German, French, Spanish, Portuguese, Czech, Turkish
Support Tricore Function
Notice:
FGTech V54, only update the firmware, not software
FG Tech Galletto BDM Connection: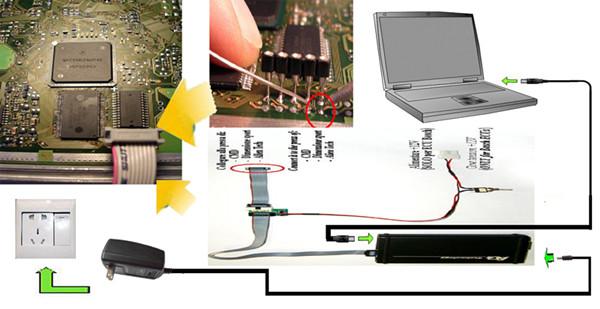 FG Tech Galletto Boot Connection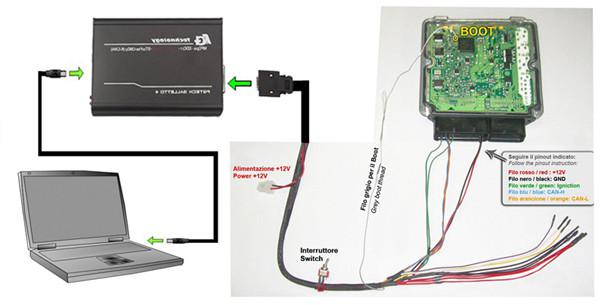 FG Tech Galletto OBD Cable Connection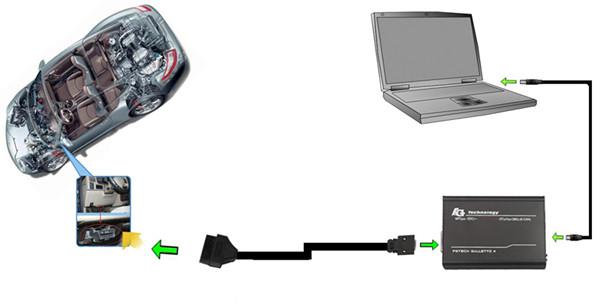 FG Tech Galletto 4 Maste Description:
FGTech Galletto 4-Master this new system developed with high-speed USB2 technology is the fastest and most secure product on the market, it is easy to install and use by anyone. Our system comes furnished complete with all Car, Truck, Motorbyke, Marine, BDM MPCxx , BDM Boot Mode, checksum.
V54 FGTech Galletto 4 Boot Mode System:
NEW JTAG – BDM – MOTOROLA – FREESCALE – INFINEON
Freescale MPC 5553/5554/5565/5566 NEXSUS PORT New IAW MJD 8F2 – Mair 8GMF
New Delphy DCM3.5xx DCM3.7xx TRW
Motorola Freescale MPC 555/556/561/562/563/564/565
Motorola MC 68332 – MC YQQCU – MC 68377 Trionic 5/7/8 GM-OPEL-SAAB
Motorola MC 68376 Campi 01 Lamborghini – Lotus
Motorola MC 68336 MEMS D5 ROVER
Motorola ZC 439615 – ZC 439507 IAW FIAT – VAG
New Line OBD protocols VPM GM – Hummer-Corvette-Munstang-Blazer-Cadilac
New Line OBD protocols Tx-Rx – Subaru – Mitsubischi – Hitachi – Denso ecu
V54 FGTech Galletto 4 Automatic Checksum:
All old protocols included from Bosch MExx / EDCxx / Marelli / Siemens / Delpy / Lucas / Denso
Boot Mode C167x / ST10, Boot Mode Infineon With password Bosch , Siemens
Motorola MC68332 – MCYQQCU – MC68377 , MC68376 , MC68336, ZC439615 ,ZC439507
Motorola Freescale MPC 555/556/561/562/563/564/565
Freescale MPC 5553/5554/5565/5566
BDM
5-30V Car / Industrial Vehicles, L line / K line KWP, CAN
Can Bus V2.0 50Kb > 1000Kb
J1850 VPW PWM GM -FORD
Rx Tx RS232,
RS 485,
Automatic setup Pull up K-L line 250, 500, 1000 ohm,
Automatic setup termination Can bus 0, 60,120 ohm,
FGTech Galletto 4 Master Version:
Recovery Mode Completa
Funzione scan tool per eliminare i DTC
Function scan tool for erase the DTC
Controllo tensione di batteria auto in tempo reale
Check tension of battery car in real time
FGTech Galletto V54 FAQ:
Q1: FGTech Galletto 4 can cancel EGR gestion via OBD?
A1: Sorry, at present it still can not do this function, it just can read and write the Data of Engine ECU
Q2: I have got my package. but the CD is broken, where and how can i get the software?
A2: I am really sorry for this. We will send you FG Tech Galletto 2 V54 Software by email.
Q3: Can Fgtech V53 update directly to Fgtech Galletto 4? and use Fgtech Galletto 4 software?
A3: Sorry, it can not update directly. If you want fgtech v54, you need to buy new fgtech.
Q4: Can Fgtech V54 do this ecu Bosch EDC16 BMW(P3)?
A4: Yes, it can do.
Q5: After i install the software. it ask me to update it. can i ?
A5: Please do not update it. just close that notice.
FGTech Galletto V54 Package List
1pc x New Version Main Interface
1pc x ECU Cable for Boot
1pc x Adapter for BDM to CMD with BDM Cables
3pcs x BDM Adapters
6pcs x BDM Connectors
1pc x OBD2 Cable
2pcs x Power Cable
1pc x USB Cable (1.5meter)
1pc x CD (2012 Version SW -MASTER, Documents PDF, Pictures, etc.)
contact us for more info..