XTOOL X100 Pro2 Auto Key Programmer with EEPROM Adapter
XTOOL X100 Pro2 Auto Key Programmer is a hand-held device for programming keys in immobilizer units on vehicles. This scan tool has a simple and robust design, to make your vehicle service experience much easier!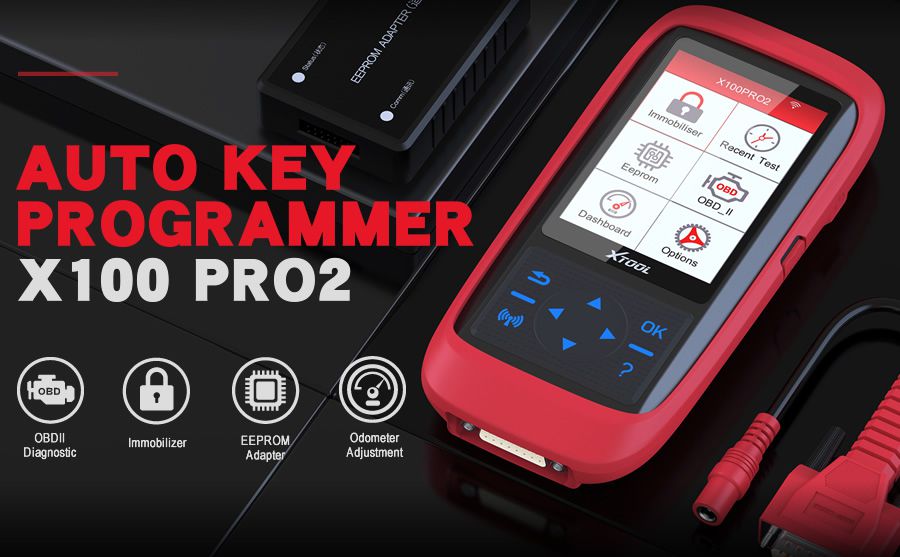 XTOOL X100 Pro2 Features:
1. New keys programming
2. Read keys from immobilizer memory
3. New immobilizer programming
4. New ECU programming
5. New mechanical key number programming
6. Vehicle Identification Number programming
7. Reset ECM & Reset Immobilizer
8. Easy to operate by guiding menu programming
9. New remote controller programming
10. With full and strong database for the most important vehicle makes
11. Upgrade via web-based download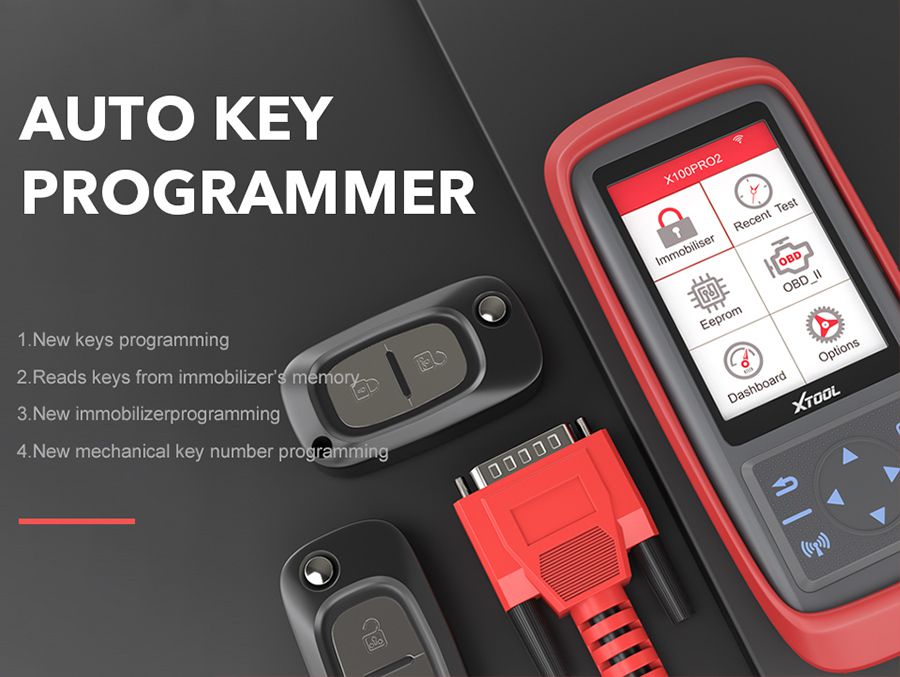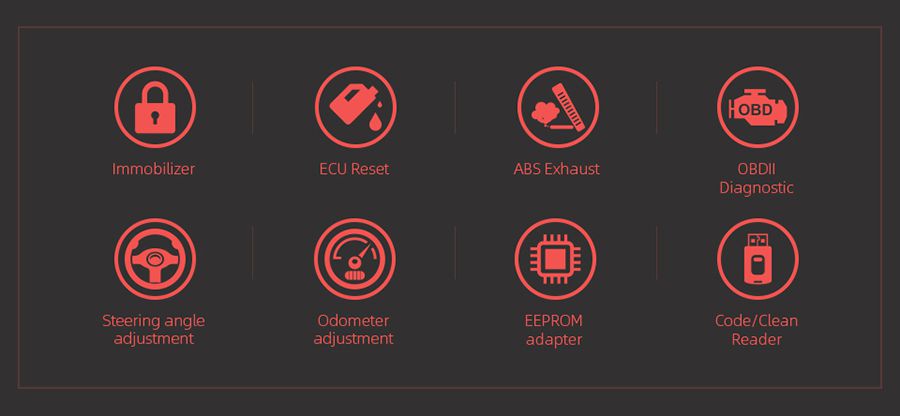 XTOOL X100 Pro2 Special Functions: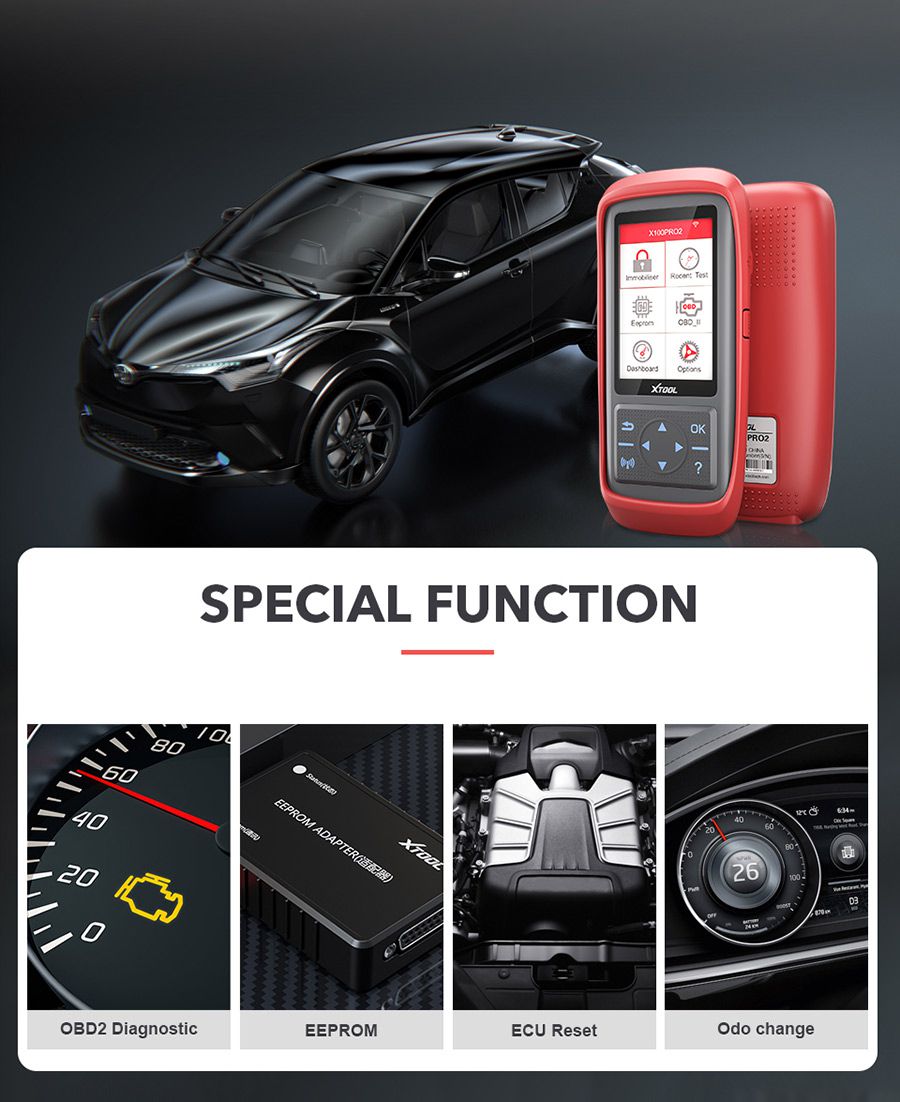 XTOOL X100 Pro2 Screen Display: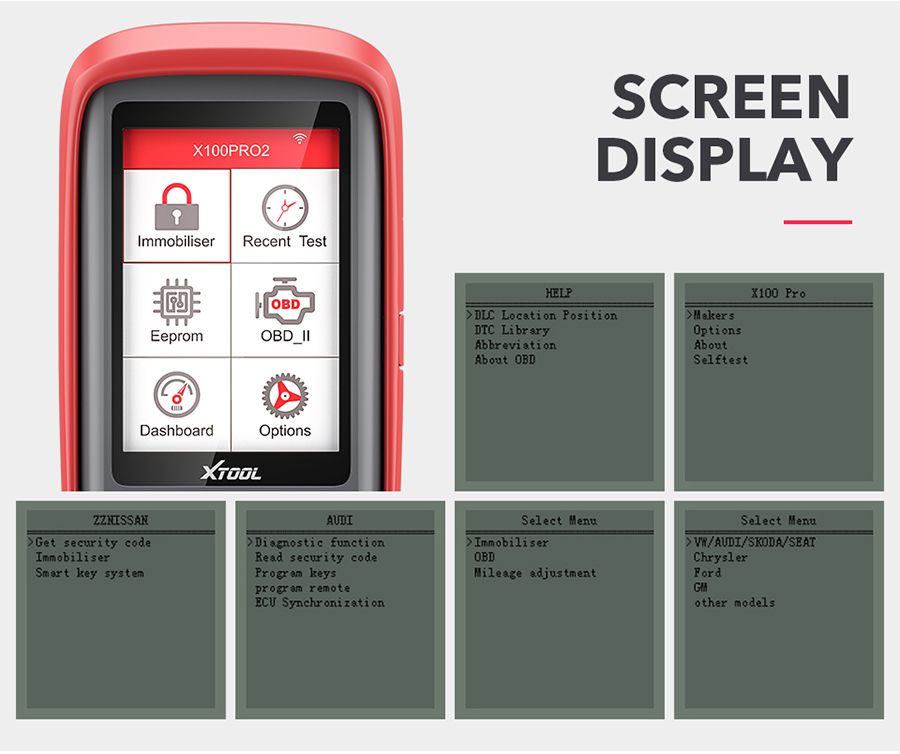 XTOOL X100 Pro2 Vehicle Coverage:
Asia:
Toyota, Lexus, for Honda, Acura, Mazda, for Nissan, Infiniti, Mitsubishi, for Subaru, Suzuki, Kia, Hyundai, Daewoo, SSANGYONG, Proton, Lotus etc.
Europe:
Audi, VW, Skoda, Seat, Porsche, Opel, Citroen, Peugeot, Jaguar, Land Rover, Lincoln, Renault etc.
America: GM, Cadillac, Buick, Chrysler, Ford etc.
China:
Great Wall, Chery, Brilliance-auto, Geely, LIFAN, HAFEI, CHANGAN, LANDWIND, BYD, Changan, Changfeng,
Changhe,HNMazda, Huapu, JAC, LiuZhou, Lufeng, Roewe, SQYL, ZZMazda, ZZNissan etc.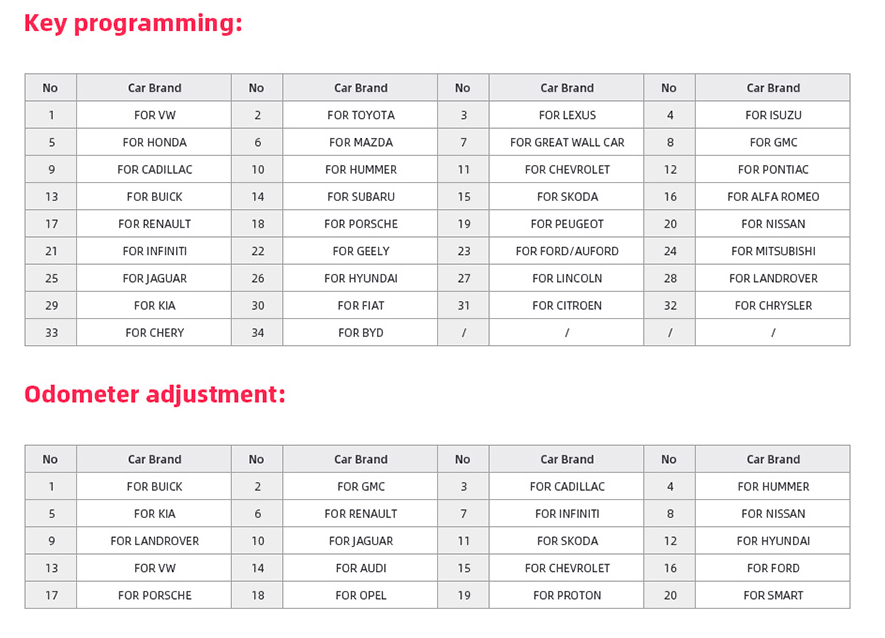 XTOOL X100 Pro2 Parameters:
Display: 320×480 dpi TFT
Display: 320×480 dpi TFT color display screen
Working Voltage: 9-18V
Working Temperature: -10-60℃
Storage Temperature: -20-70℃
Appearance Size: 92mm*33mm*200mm(LxWxH)
XTOOL X100 Pro2 Display: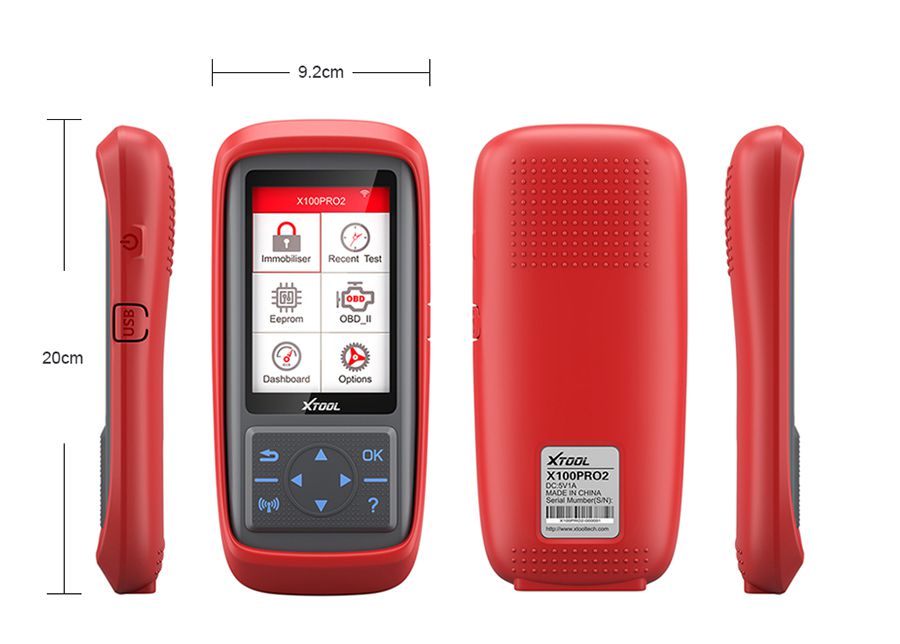 Package includes: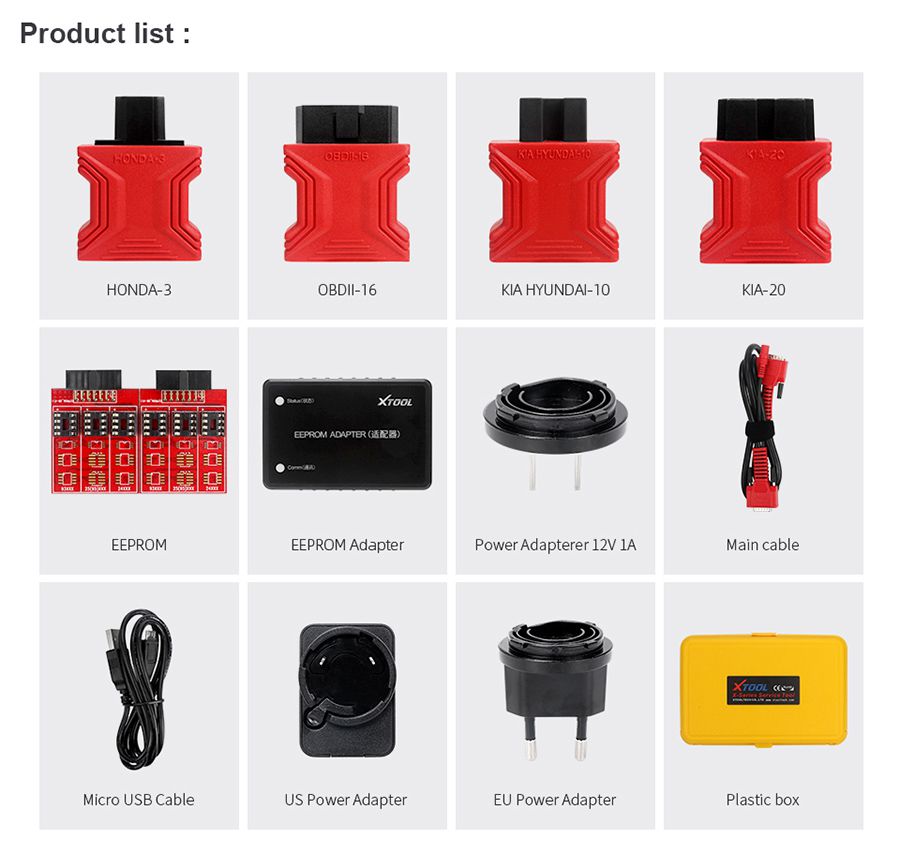 XTOOL X100 Pro2 Programmer Package List:
1 pc x XTOOL X100 Pro2 Main Unit
1 pc x Honda-3
1 pc x OBDII-16
1 pc x KIA Hyundai-10
1 pc x KIA-20
1 pc x EEPROM
1 pc x EEPROM Adapter
1 pc x Power Adapter 12V/1A
1 pc x Main Cable
1 pc x Micro USB Cable
1 pc x US Power Adapter
1 pc x EU Power Adapter
1 pc x Plastic Box
contact us for more info…